Saturday 31st March was called as the 'M31 European Day of Action Against Capitalism,' which included protests across the continent and a general strike in Spain.
Closer to home, a second 'national day of action against Workfare' was called, with over 20 protests being held in towns and cities across the country.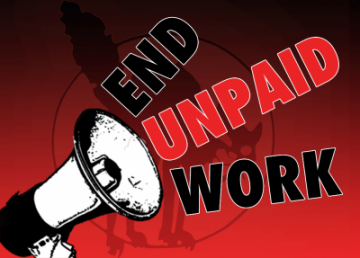 Workfare means unemployed people being forced to do unpaid work for their benefits. Tens of thousands of people are being forced into unpaid work,household name firms are profiting from free labour and disabled people face unlimited unpaid work or cuts in benefit. Workfare began under Labour with the New Deal in 1998, which became the Flexible New Deal in 2009. It is now being expanded by the Conservative-Liberal government under a number of different schemes including: 'Work Experience', 'Mandatory Work Activity', 'the Community Action Programme', 'Sector Based Work Academies', and 'the Work Programme'.
Protests and pickets took place in Brighton, Bristol, Bournemouth, Edinburgh, Kilburn, Glasgow, Halifax, Hastings, Huddersfield, Inverness, Lincoln, Liverpool, Manchester, Newcastle, Northampton, Stroud, Swindon, Truro, Wakefield and York.
Here are a few selected pictures of protests from around the country-
-You can see more about the protests on Solidarity Federation website
-For more info about workfare visit Boycott Workfare